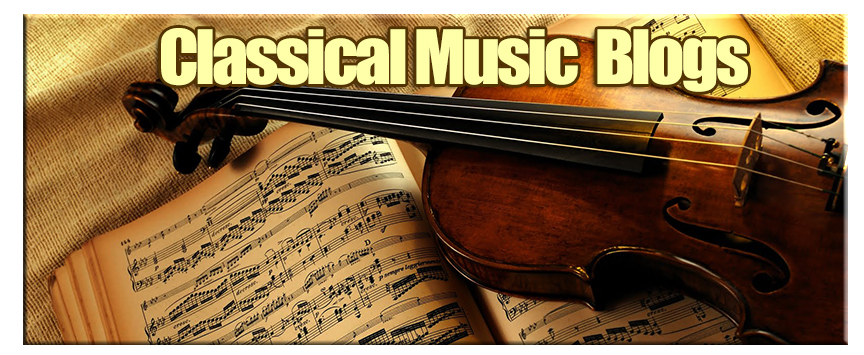 Here's a list we've compiled of some classical music blogs. If you know of a good classical music blog that we should add, please feel contact us so we can update the list!

This started as a blog about the future of classical music, Greg's specialty for many years. And largely the blog is still about that. But of course it gets involved with other things he does — composing.
Aworks is a "new" american classical music.
Classical Archives™ – a music website designed for a vital but often overlooked audience: lovers of Classical Music.
Free classical music for piano, violin, other instruments, ensembles. Virtual concert hall performances by talented classical musicians. Streaming MP3 files.
Classical Music news, listen to classical music online with music reviews and new releases, and the great composers from the world of music with BBC Music Magazine.
ClassicsToday.com is the world's first and only classical music DAILY. Taking advantage of the latest electronic publishing technology, ClassicsToday.com is proud to offer what the audience for classical music has long been waiting for: comprehensive review coverage of new recordings that's both accurate and completely up-to-date.
Founded in December 2010 by Thomas Deneuville, I CARE IF YOU LISTEN was born from the desire to talk about Contemporary Classical Music—or New Music—in lay terms. Other topics include Art and Technology.
Ludwig Van represents the best of local classical music and opera, and is curated by experts with a passion for music.

Naxos Records, a member of the Naxos Music Group, is the world's leading classical music label known for recording exciting new repertoire with exceptional talent. The label has one of the largest and fastest growing catalogues of unduplicated repertoire available anywhere with state-of-the-art sound and consumer-friendly prices.
Slipped Disc was founded on www.artsjournal.com in 2007 by the author and broadcaster Norman Lebrecht with the aim of providing swift and reliable inside information on the most fascinating of art forms.
The World's Leading Classical Music News Source. EST. 2009