Here's a list of EDM (Electronic Dance Music) blogs. If you know of any good dance and electronic music blogs that we've missed, feel free to contact us so we can add it!
AfroMonk.com is an online music blog that specializes in Dubstep, Glitch-Hop, Midtempo, Bass Music & more. Find mixes, interviews, exclusives, free downloads & more.
Arkansas-based electronic music blog with an emphasis on leftfield dance music, ambient, and hip-hop
Dance fever 500 is written for the international electronic music community and other freaks.
Music blog reviewing bass, breakbeat, house, electro, acid, techno, dubstep, grime, uk funky, ukg, 2step, drum and bass, glitch-hop genres.
Dancing Astronaut is an American media platform founded in 2009 that primarily covers the electronic dance music industry.
The Definitive Voice of Electronic Music
EDM Sauce has developed and established its online media property. With 1-5 million monthly visitors, EDM Sauce has become one of the most recognizable publications in dance music today. Based out of Orange County, California, EDM Sauce has a constant ever-growing staff of journalists, videographers and photographers from around the country.
EDMTunes began with a dream and a passion: to deliver the audience the finest content that the EDM world has to offer. Providing the best in music industry breaking-news, curated tracks, live event coverage, and insider artist updates.
The world's most on-it music blog and magazine, home of the weekly FACT mix series and FACT TV.


InternetDJ was founded in 1997 to serve as a platform for electronic music composers, fans and DJs to share and mix their music.
Noiseporn was launched in 2008 as an online showcase for underground dance music. Today, Noiseporn has become a leading outlet for music, news, technology, media, and more. As an award-winning blog, our top priority is to help artists get their music heard, along with showcasing breaking news, interviews, and other exclusive features that you can't get anywhere else.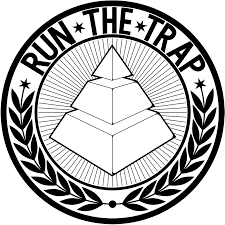 The best Trap Music, EDM, and Hip Hop news, downloads and mixes.


EDM has developed and established its online media property, YourEDM.com, as the most reputable, visited and recognized publication in the world of Electronic Dance Music. With over 8 million monthly visitors, YourEDM.com has continuously sought to deliver the most up to date, accurate and poignant news related to the EDM scene.
Founded in 2012 for the purpose of sharing and promoting electronic dance music for both individual artists, and record labels.They are currently leading as one of the most prominent and reputable networks in the dance music industry.