Here are some folk music blogs. If you know of a good folk music blog that we've missed on this list, please feel free to contact us so we can add it!
Born out of the need to facilitate a longtime dream that has yet to come true and the wish to share great music, Common Folk Music is an Internet publication for folk, Americana, bluegrass music and their sub-genres.
Cover Lay Down was started in 2007 with a simple mission: to celebrate folk artists and songwriters through coversongs, and explore the margins and meanings of folk music in a 21st century world
EarToTheGround Music features emerging artists primarily in the folk, indie rock, and roots music scenes.  The site has album reviews, artist interviews, and artist spotlights featuring a number of lesser-known musicians.
Fiddlefreak is the blog of Stuart Mason. Stuart reviews traditional folk, old time, Nordic, Celtic, blues, and other music of the people, on a purely subjective basis. Fiddlefreak is an ad-free folk music filter since 2008.
Folk Radio is an online Music Magazine covering non-mainstream independent music which includes, but is not restricted to, Folk, Acoustic, Americana, World, Experimental and Alternative music.
For Folk's Sake is a UK-based website run by a team of music enthusiasts from around the country. They write about folk, country and roots music – and anything else that they happen to like.
This blog is strictly non-profit, and intended for artistic and educational purposes only. Videos have replaced the MP3' and serve the purpose of letting y'all have a taste of great music.
Founded in 1950, the mission of Sing Out! is to preserve and support the cultural diversity and heritage of all traditional and contemporary folk musics.
Started TBW in 2006 as a way to share his passion for new music and monthly mixtapes with a wider audience back when he spent his life split between Glasgow and Edinburgh. He has a background in bands, music production, technology and intellectual property, and since moving to London have completed a post-graduate degree in law, consulted for various web properties on digital advertising and have founded a curated news and analysis start-up.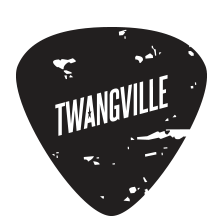 Twangville began in early 2005 by humble means as a place to post playlists for their friends. It wasn't long before they expanded to covering releases, reviews, downloads, links and more.