Here's where we're compiling a list of jazz blogs. As you can see, our list is a little short at the moment. If you know of a good jazz blog that we've missed on this list, please feel free to contact us so we can add it!
The Free Jazz Collective is a volunteer group of passionate and adventurous listeners and musicians dedicated to spreading the gospel of improvised music. The blog is dedicated to authentic, adventurous, accurate, artistic and attention grabbing avant-garde and free jazz.
The mission of Jazz at Lincoln Center is to entertain, enrich and expand a global community for jazz through performance, education, and advocacy. They believe jazz is a metaphor for Democracy.
Learn how to play jazz guitar, the fun and easy way. Be inspired by their free guitar lessons on chords, scales, arpeggios & more. Download their free eBook now.
The blog of jazz-guitar-licks.com is regularly updated and informs you of the latest ebooks, videos, lessons, articles & guest posts published on the website. Many topics are covered in those pages as chords, scales, arpeggios, theory, transcriptions, patterns, soloing & all that could satisfy your jazz guitar cravings.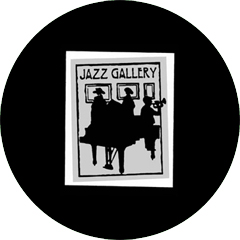 The Jazz Gallery is a nonprofit organization that nurtures the youngest generation of professional jazz musicians by giving them an audience for their performances and a stage upon which to assemble their bands.
Marc Myers blogs daily on his jazz blog about jazz albums, jazzrecords, jazz LPs, jazz CDs, jazz legends and jazz interviews at JazzWax.com
LondonJazz News was started as a blog by Sebastian Scotney in 2009, and has gone on growing ever since. It now involves a substantial team of contributors and helpers. The site publishes a daily flow of news, previews, reviews and interviews.
PDX Jazz, the presenting organization of the Portland Jazz Festival, began operations in 2003 in preparation of the inaugural 2004 Jazz Festival.
Doug Ramsey on Jazz and other matters.