Chorus.fm is a curated music destination for those looking for something outside of the mainstream. News, reviews, forums, articles, and commentary. Founded by Jason Tate.
Since 1995, ALARM Magazine has acted as an advocate for music, art, and design. Thier passion is in discovering and sharing exceptional, boundary-defying musicians and artists and promoting music and culture that is defining modern rock 'n' roll.

Superior quality fast shipping,Wedges & Platforms,Sneakers,Pumps,Flip-Flops,Boat Shoes & Slip-Ons,Dress Shoes,Sandals - to be highly praised and appreciated by the consuming public.
Amp Magazine is herpersonal blog. She like to talk about hot topics as well as what's going on in my life. She created this blog for those people who love to invest today and get their benefits in the future.

Buzzgrinder was started because I was fed up with those bleep bleep bleeps in Washington trying to deny my access to birth control. As women we need equal rights all around. It was started with this..

DOA (Delusions of Adequacy) was founded by Jeff Marsh in 1999. In 2007, longtime writer Jenn O'Donnell became editor. She currently runs the site with help from a team of dedicated writers.
Since 1993, JUICE MAGAZINE has been dedicated to the core of skateboarding, surfing and punk rock with a focus on in-depth interviews by the icons of skate, surf and punk rock culture. The JUICE MAGAZINE crew includes a line-up of surf & skate legends, and the honest approach of their stories and photos make JUICE MAGAZINE more than just a magazine. Juice Magazine is committed to giving credit to the true pioneers and innovators of skateboarding, surfing and music and keeping it punk.
Outburn Magazine is the leader of the new music revolution. From hard and heavy to subversive and sublime, Outburn is at the forefront of everything exciting in music today. Rock, metal, punk, hardcore, indie music, and more, Outburn is edgier and always ahead of the mainstream.

The Lowdown: Jordan A. Baker, Editor and Owner of Pastepunk.com started the site in the fall of 1998, in his dorm room at the University of Maryland in College Park. Over the years, Pastepunk has attempted to cover a massive swath of punk, hardcore, emo, indie, and metal, and yet amazingly, there's always something new for us to rave over.
The wreckingpit started in may 1995, and has become a big success on the Internet. He started these pages to inform the world about psychobilly, which is a mixture of fast rockabilly and punk-rock, and to inform psychobillies about events around the world.

Punknews.org was founded in 1998 by Aubin Paul. They published their first story in October of 1999. Their mandate is to provide an inclusive community-based site for the delivery and discussion of music news surrounding punk, ska, hardcore, emo, metal and indie.

ReadJunk.com is an entertainment website (blog, zine, whatever they want to call it) that has been around for over 20 years give or take.  The main focus of ReadJunk is to serve their readers with daily news and reviews.
REDEFINE magazine promotes conscious growth thru music and arts journalism: interdisciplinary feature articles; reviews and interviews; community events; infographics.

Covering every nook and cranny of pop culture.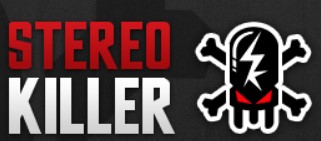 The the best underground music site on the internet, located in Phoenixville PA.

Substream is a bi-monthly music and lifestyle magazine that focuses on discovering and sharing the best in new music, style and entertainment.


Quality Workday Distractions - Humor, Music and Nonsense.