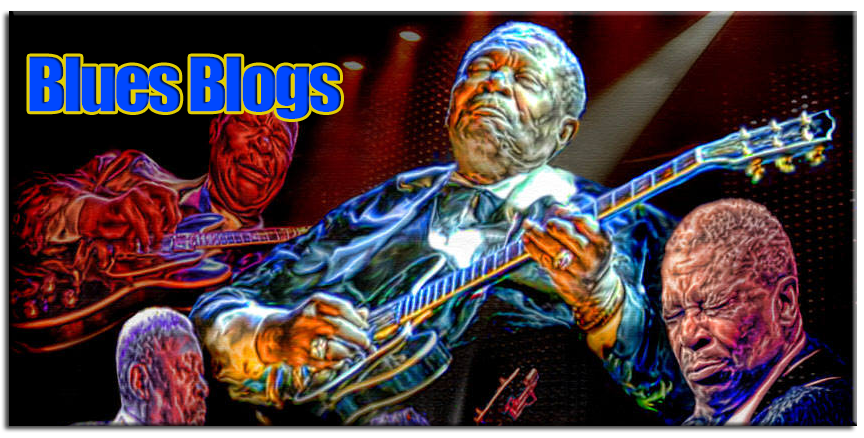 Alright... so we don't have a lot of blogs for blues music. We need your help! If you know of a good blues music blog we should add to the list, please feel free to contact usso we can add it!
Back in the fourth quarter of 2010 when they founded ABS, aside from a small number of enthusiastic bloggers, there was little structured information or reliable content revolving specifically around blues music. They decided to reliably publish regular content not only about the most exciting contemporary acts, but also the broad, sometimes hidden history of the blues genre and the incredible ways it has shaped not only the country, but the world's culture.
Blues Blast Magazine was founded in 2007 by blues fan and publisher Bob Kieser. Based in the United States with writers across the globe, Blues Blast Magazine provides in depth artist interviews, honest music reviews, coverage of events and performances plus great photos and videos all for FREE!

Blues Matters! represents all shades and directions of the Blues with all the enthusiasm it deserves and with seriousness, depth, and belief in being open. They aim for bigger and better heights for the Blues industry across the world so join us and support Blues Matters.

Blues Rock Review was founded in 2010 and launched full time in May, 2011. Based in the United States with writers across the globe, our purpose is to promote the top acts in the Blues Rock genre. At Blues Rock Review, you will find reviews, interviews, videos, and more about the best in Blues Rock.
Delta-Slider is about lots of solo acoustic guitar in the American Primitive style, blues and flamenco.  Mostly guitar-driven music, decidedly acoustic, but bound to stray at times.
Living Blues focuses on true creative originals like Otha Turner, Chris Thomas King, and Super Chikan, artists often overlooked by other blues press. Living Blues is renowned for its detailed feature stories and exceptional photography.
Saving Country Music's purpose is spelled out in its name. It offers news, opinion, reviews, artist profiles, music history, and the always-popular off-color pop country bashing. Saving Country Music primarily focuses on country, but also covers roots, rockabilly, bluegrass, blues, and folk music.
The Blues Foundation Mission is to preserve blues heritage, celebrate blues recording and performance, expand worldwide awareness of the blues, and ensure the future of the uniquely American art form.
The acoustic blues is alive and well in the 21st Century – nothing more, nothing less. They believe that the musicians included here are "among the best" of today's acoustic, folk and country blues scene, musicians who are keeping the traditions alive while helping the old-time blues progress and stay vibrant.