How can you build a genuine community behind your music, engage with fans, and develop loyalty with listeners? The usual suspects jump out: Instagram, Facebook, TikTok. But there is one that usually gets left out of music marketing conversations.
I won't hide the lead for much longer; it is in the title, after all. I'm talking about Discord.
You may have heard of this growing community platform. If you are an avid gamer, you may have already found friends on the thousands of Discord groups currently online. But much like other corners of the social media verse, Discord has the potential to make a mark on music fans.
Let's take a quick look at Discord, see how you can use it to build community, and illustrate the platform's potential.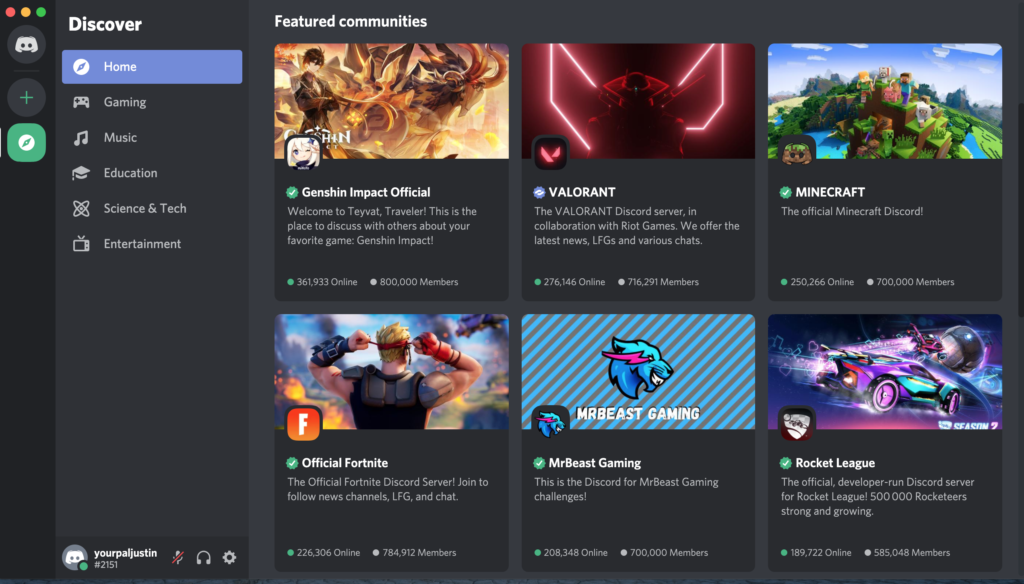 What is Discord and How it Can Help Your Reach Your Fans
Discord is a real-time chat platform built around the gaming community. The original plan was to create a space that caters to the needs of gamers.
But a lot has changed since Discord's release in 2015. But Discord's allure hasn't.
Fans flocked to the platform as a third-party community, free from larger social media outlets' content algorithms and ad-buys. Discord created a space where genuine discussions could occur. You could make real connections, and fans were free to do exactly what they wanted to do: talk about their passion.
But the platform remained relegated to gamers for several years. In fact, it was almost exclusively for the gaming space. The motto up until 2020 was "Chat for Gamers."
Things have changed since Discord's inception. Now you can find all sorts of artists on the platform.
It became so much more than just a space for gamers. Today you can find a Discord group for almost anything, like a group linked to this star-themed Instagram page
2020 played a rough hand for virtually every industry. Musical artists took a particularly big hit in the wake of global lockdowns, with venues shuttering and shows being canceled.
Artists had to learn to adapt, and Discord was there to help. The platform provided an independent space free from the marketing guise of other social media channels. For artists and musicians, this meant having a direct and unadulterated line straight to your fans.
More Than Just Fans
Music has become a focal point on Discord in the last few years. Communities have been built around genres, artists, record labels, and collectives. Many of them spawned from fans and not the artists themselves.
What makes Discord so special is the way it allows for custom community building. Once you join the platform, you can choose between thousands of servers—each one unique in its way and catering to a specific niche interest.
Once inside, you can choose between custom channels that dive even deeper into the server topic. For musicians, this can mean building more than just listeners.
Some musicians, especially producers, have seen the collaborative aspect of Discord and leveraged connections made on the platform. Channels specific to music production, music sharing, or just discussion about new tunes are a regular theme on artists' servers.
But what makes the platform so special is the breakdown of fan and artist interactions.
Before the pandemic, your chance to get in front of your favorite artists was exclusive to meet-and-greets at live shows. With venues closed, the only way to reach fans and build connections was through social media.
Discord offers a more casual and relaxed environment. At its core, it's essentially a chat room. This means that you as an artist can chime in on any conversation.
Bringing in bits of your personal life and engaging with fan's lives creates a type of bond that can't easily be broken. You might forget a shout-out on Instagram, but have a conversation on Discord with your favorite artist about your pets, and you've got a fan for life.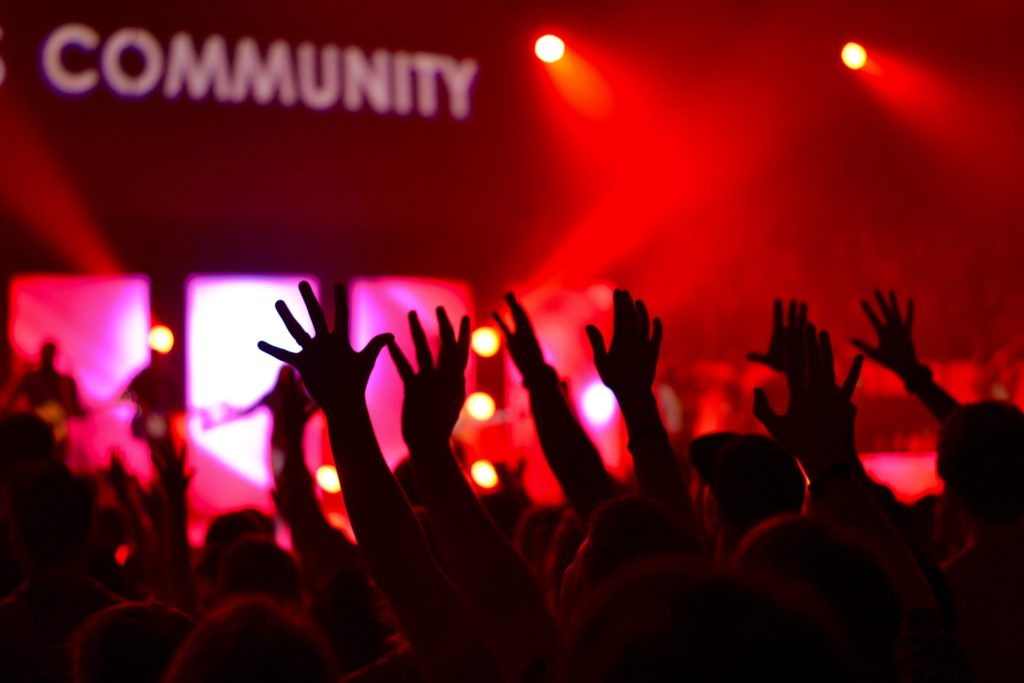 Benefits for Both Artists and Fans
Both fans and artists can get a lot from using Discord. We've already touched on how fans can get a fresh take on their favorite artists and build communities around their brand.
Artists have the advantage of having a direct line to their most loyal and engaged fans. Here are a couple of things you can gain from a well-maintained Discord:
Insights into how to market a new release
Get music to your fans before a release
Find artists to collaborate with
Build a community of music industry peers
There is truly a lot you can do with the platform. Where you take it is up to you.
Some artists have used Discord to release music to their most loyal fans. Grammy-winning producer Knxwledge put out unreleased music free to fans on his server.
The community can give back to you as well. Another producer, Kenny Beats, has created an overwhelming popular community over the years. His fans are genuinely wholesome and unique. When a fellow fan needed equipment to record, the server raised the money to buy him a new high-end bass and extra equipment.
The best part of it all, Discord is free to use. While you can opt for the "nitro" version, building a thriving community only takes time and effort.
An AD-Free Experience
Discord has a reputation as being a fiercely independent platform free from corporate influence. Discord even rejected a $12 billion bid from Microsoft. Turning down that kind of money really shows where the platform's values lie.
The platform is not supported by advertisements. You won't log in to find targeted ad campaigns that use your data to market directly to you. You won't find huge banners or brightly colored ads. No, Discord is free from this kind of clutter.
That's a massive draw for fans. Discord operates under the idea that fan's conversation should be left between the community. That means no data harvesting.
The platform takes this seriously. They don't read conversations, and they don't invade private messages. Discord, at this moment, still stands by its promise never to track users or sell off their data.
This aspect alone has allowed for the genuine community building we see today. There is no ulterior motive. It's just about talking to people you love about something you're passionate about.
For artists, this means engaging with listeners and creating lifelong collaborative relationships with other creatives. For fans, it means finding and engaging with people who share your passion.
The future is bright for Discord. Their promise to keep things private and their drive to help build communities has only started to gain traction. 2020 was undoubtedly the year well all learned about the platform, but the connections made and the communities built will stand.