Getting plays and building a loyal fan base doesn't happen overnight. Ask any successful indie musician, and they'll tell you the same story — hard work pays off.
But for a lot of artists starting out, marketing just isn't on their radar. If it is, it's just a few random posts on social media throughout the month.
To build a real following and build real success, you need to utilize every platform you can to get your music in front of new ears. There are big names out there, like YouTube or Spotify, but some others are a bit off the beaten path.
But that doesn't mean you can't leverage these tools to make a mark on potential fans. Today we are going to talk about SoundCloud and how you can use it as another tool in your marketing kit.
What is SoundCloud?
SoundCloud is one of the largest independent music streaming platforms. It's known as a massive meeting spot for indie musicians across the world.
Founded by Alexander Ljung and Eric Wahlforss in 2007, the platform was originally targeted toward professional musicians. Quickly SoundCloud switched gears after seeing the value that bringing on all sorts of creators would bring to the platform.
Since its genesis, SoundCloud has become a popular platform for indie musicians to connect with fans and each other. As of 2019, SoundCloud has around 175 million listeners and generates close to $170 million each year in revenue.
Artists are able to upload their tracks and share them with a ravenously independent and ever-growing user base. Additionally, creators can monetize their content.
SoundCloud also offers up-to-date statistical data, giving musicians an insight into how much traction they are getting on their tracks.
How Does SoundCloud Stack up Against Other Streaming Services?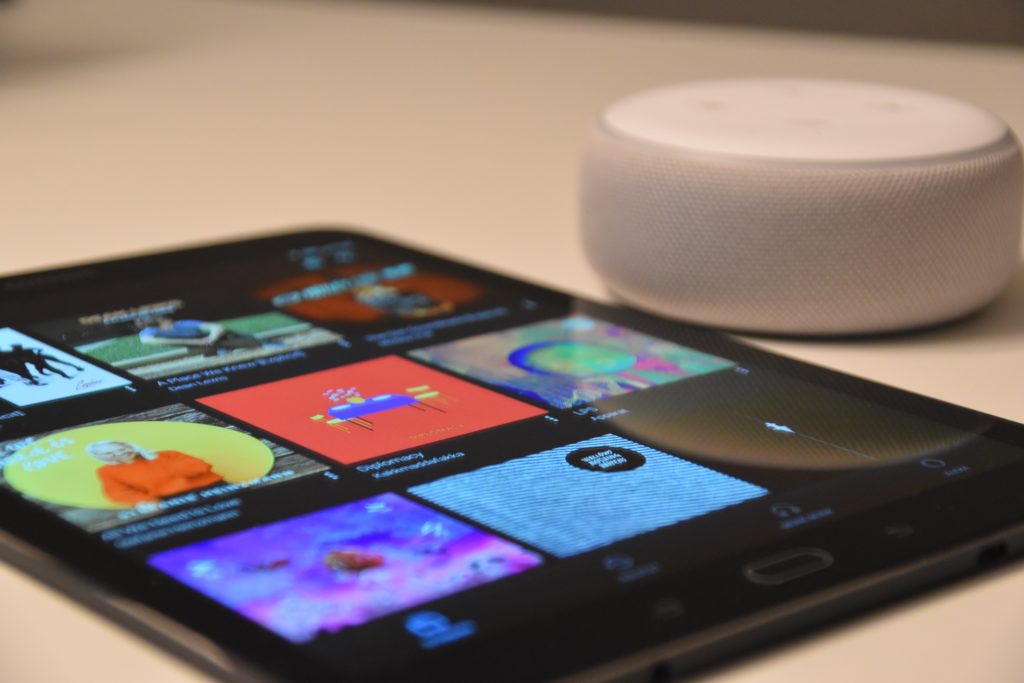 While SoundCloud has carved a niche out for independent musicians, other streaming services certainly dwarf the platform's usage statistics. But, Is this a bad thing?
In some areas, maybe, but if you use SoundCloud in congruence with other platforms and marketing tactics, you can get the best of all the streaming world and further your chances of reaching lister's ears.
When comparing SoundCloud to Spotify, there is no denying that the king of plays goes to the latter. With around 356 million users, Spotify has a huge advantage in the numbers game.
But statistical data isn't the point here. The point is that each platform has its own use in your marketing strategy. While you can reach more ears leveraging playlists on Spotify, building a following on SoundCloud can create loyal fans and distinct networking opportunities.
That's because there is an element of social media on SoundCloud. Users can comment on tracks and talk to each other about and to their favorite artists.
The closest true competitor to SoundCloud might be Bandcamp. But that platform acts mostly as a marketplace that caters to independent musicians.
How to Promote Your Music on SoundCloud
SoundCloud has become a bastion for independent musicians looking to create buzz and community around their work. You can opt for several marketing strategies to have success on the platform.
Since SoundCloud isn't commonly mentioned in the same breath as marketing platforms like Twitter or Facebook, you might think a different approach is necessary. While this can be true, you can still gain traction on the platform utilizing traditional marketing strategies.
To truly capture the independent and collaborative nature of SoundCloud and use it in your marketing strategy, here are a few things to focus on.
Express Your Creativity
SoundCloud is a great outlet to keep fans engaged in between big releases. This tactic is especially useful for the hip-hop and electronic/EDM communities.
These genres rely heavily on collaborations, mixtapes and compilations to add spice to artist's catalogs. This kind of stuff is the bread and butter of SoundCloud.
It also means you can show your fans other parts of your musical talent that might not mesh completely with your mainstream image. Have a track that you've made with an artist outside your genre? Finally getting around to creating a song that breaks away from your regular sound?
SoundCloud can be the perfect place for music like this. Posting this kind of content creates a more personal relationship with the fans on the platform. They feel like they are getting something others are not.
That special feeling is invaluable from a marketing standpoint.
Keeping the Momentum Going
It can be a real challenge to keep the hype going around your music. When you build up to a release, you jam-pack your schedule with social media posts and fresh content. But once the release has come and gone, it often feels like you are just waiting and watching as your fans become less and less engaged.
It can be hard to see tangible growth without a consistent release schedule.
Using SoundCloud to post content and tracks that did not make it to other streaming platforms means you can keep fans engaged between big releases. Since this content is free, fans can have access whenever they want it.
During those stretches of "downtime" between releases, it will look like you never let up and are constantly putting out new tunes.
Share Content Across Other Social Media Platforms
To get the most out of SoundCloud, you need to utilize cross-platform marketing. This means taking the content you've already posted on the platform and posting it across your other social media accounts.
If you have quite a following on Instagram, it might be a great plan to post a track from SoundCloud and label it as a "secret track for your fans." This can help funnel your existing fanbase to SoundCloud and further grow your following.
Doing this throughout multiple releases can point your fans on these other platforms toward your official releases.
Wrapping Up
SoundCloud is a great platform for streaming. Since it has a fairly independent user base, it means you have the best opportunities to make a mark on the site. But success doesn't come overnight.
In fact, your success on SoundCloud should run parallel to your marketing pushes on other platforms. But with SoundCloud, you can do more than just post your music. You can also collaborate with other musicians, engage with fans in a more informal way and build a loyal fan base that gets a rare glimpse of your creative personality.
At the end of the day, SoundCloud can be a powerful tool in your marketing strategy, but it takes a different strategy than most other streaming platforms. Leveraging SoundCloud can help you build a growing fanbase — a fan base of loyal listeners.