Social Media is essential for any artist nowadays. I still know some artist that refuse to have socials. This is 2021! Even legendary artists that weren't on social media are starting to do livestreams and post more and more content.
Timbaland is a great example. He now has a Twitch account where he makes beats live and breaks those long streams into smaller pieces of content for Instagram, Twitter, and Facebook.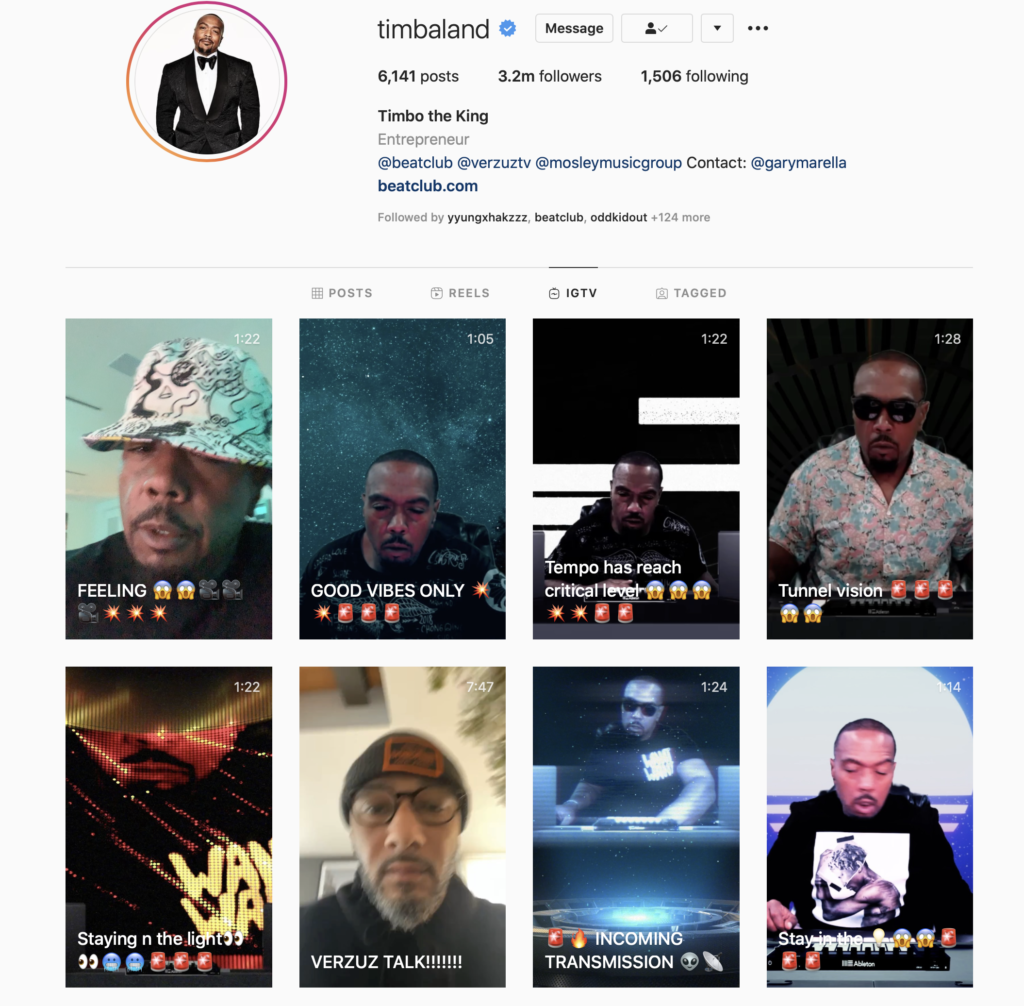 The "secrecy" aspect of artists is now obsolete. Fans want to dive deep into artist's lives, see the behind the scenes, know what's happening in their day, what they like to eat, what they like to drink.

When it comes to promoting your latest release on social media it is very tricky. You don't want to be spamming your followers "check out my latest song", posting over and over again the same artwork picture or video snippet. You have to be creative!
Here are 3 simple ways to promote your music on social media in 2021.
1. TikTok
Yes TikTok. We all thought it wasn't going to catch on, we all are late to the party. At least that's how I feel. But now in 2021, TikTok is one, if not the biggest social media platform to launch artists careers.

The beauty of TikTok is its "rawness". You don't need to hire a videographer or photographer to get a fancy edit to stand out. TikTok is all about creativity and catching someone's attention in 15 seconds.

Think about your next release and try to find two or three 15 second sections that you could use on TikTok. Take an extra 5 mins to brainstorm some cool, funny or trendy video ideas that will go with your music. This could be a dance routine, you playing guitar or even your grandma lip-syncing.

Whatever YOU (the artist) think is cool or funny. The main goal with TikTok is to have others use your song. Having their grandma lip-sync to your song. Your goal is to have every one share and use your music and create a trend.

This is, of course, easier said than done. It's a numbers game. The more videos you make the more chances you have to go viral on TikTok. Don't hesitate to brainstorm ideas with your friends. You would be surprised how many are willing to help and participate.

Bonus: If you have a little money in your pocket, you can also try paying a TikTok influencer to use your song! Have them create the trend for you! Remember, there are no guarantees when it comes to "paid promotion"… It might or might not work! Many variables go into a successful promotion, so don't get discouraged!
2. Spotify Canvas
You should already have your music on Spotify and all major streaming platforms. If you don't then you can stop here.

Have you seen the cool videos along side your favorite songs on Spotify?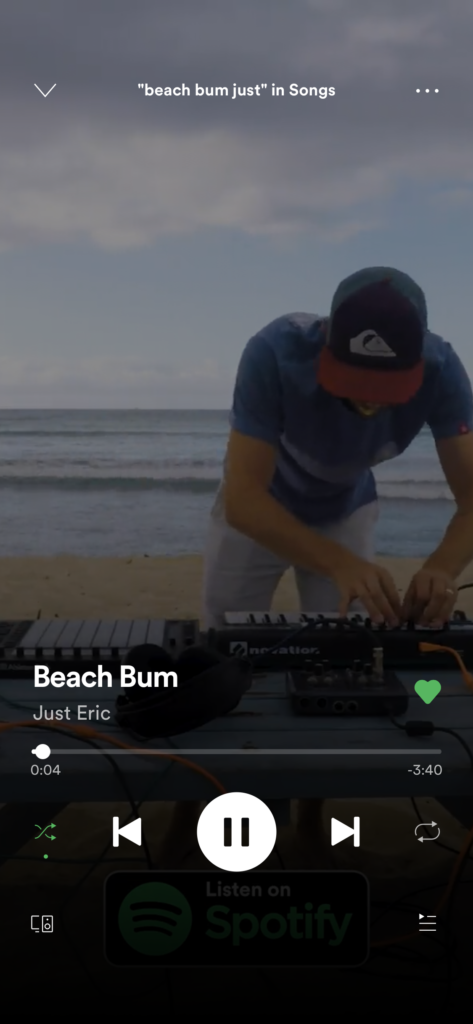 Before this was only available for major artists, but Spotify has now made it accessible to all. Not only does it look cool, but it also makes songs you share from Spotify look so much better on Instagram.

Look Here: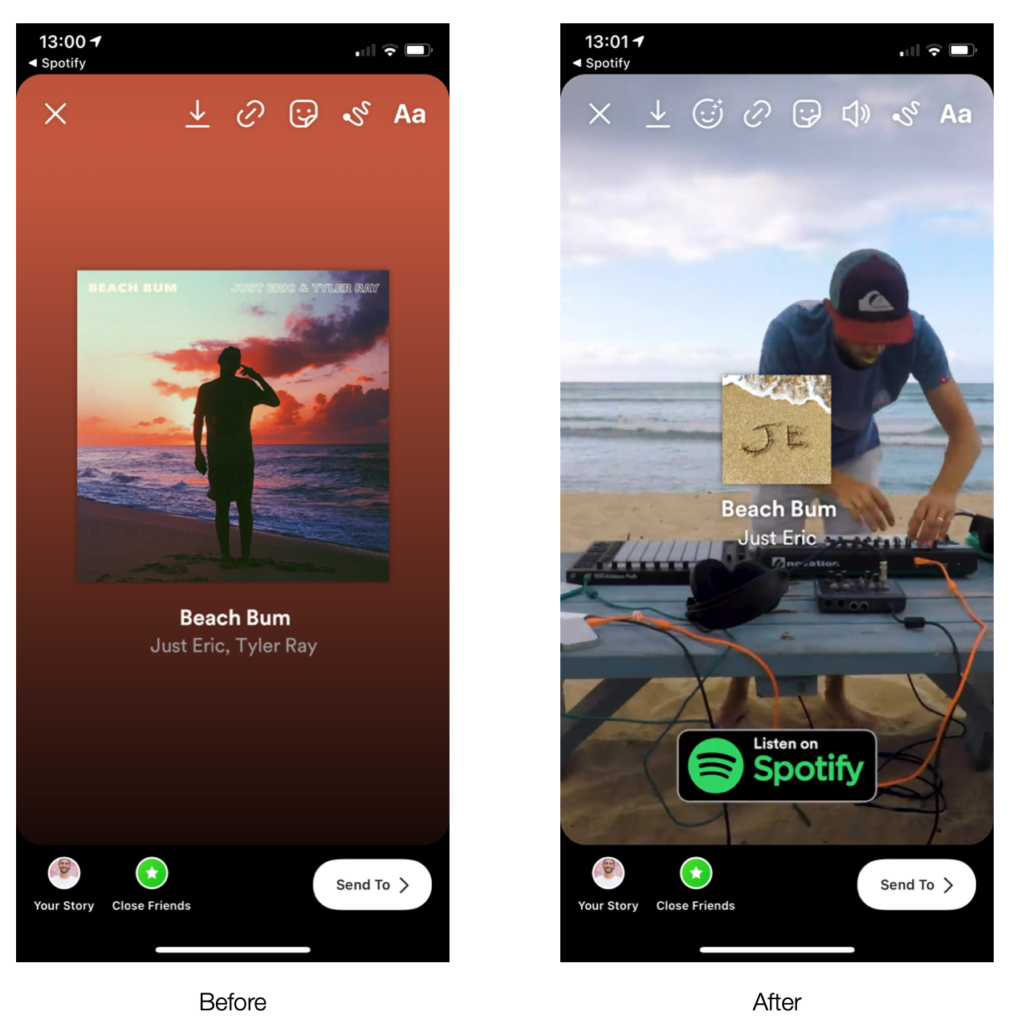 Which one of these looks better on your stories on Instagram?? Exactly, Its a no brainer!

To do this it is very easy, download "Spotify for Artist" app on your phone. When you select one of your releases, the option "Create canvas" appears.
All you need is a video between 3 and 8 seconds long. Very easy to do!

Take time to create cool videos and upload them to all of your releases. This will make sharing your songs from Spotify much more appealing.
3. Variety in your posts
Our goal is to be able to post as much content about our new release as possible without "spamming" or annoying our audience. Being able to feature your song in a variation of ways is key for consistent promotion.

What I do is have a few posts ready a few weeks before the release and extra content to spread out a few weeks after the release.

Here are a few easy ideas for content:
Behind the Scenes: Everyone loves to see how a song was created, what inspired you, your issues while recording. It doesn't have to be footage of the recording process. I'm the first one to forget to film content while recording. You can have a sit down interview about the song with the music playing in the background, a "behind the beat" video if you're a producer. Maybe playing guitar. Be creative! This is great content for before and after your release.

Lyric Video: Some people might not pay attention to the lyrics on the first listen. Lyric videos are a great way to have extra content and catch the attention of potential new fans. You can have someone on Fiverr create a Lyric Video for $5. Just saying.

Music Video: This one is obvious. What I do want to mention is to only post the music video once. I see so many artists posting their music video with multiple times. We want all of our content to be different. That's what keeps your engagement up and your fans entertained.

Artwork Carousel: I would use the Carousel function on instagram when you post your artwork. Carousel allows you to post several pieces of content at once. Instagram will also keep showing the different pictures or videos in your carousel to your audience! They might not have realized there was more to see.
You have to be present on social media in order for your fans to not forget about you. These techniques will allow you to post consistently entertaining content for your audience to keep them engaged. Instagram and all social media platforms love engagement. The algorithms will reward you if you play the game.
So be creative, have fun and especially don't overthink it. The life span of a post on Social media is only a few days (if you're lucky). So don't worry if the edit doesn't look cool, or if you only have an iPhone 5 to film. Keep posting entertaining content around your releases and you will see the growth.